Introduction
Welcome to the Stryker for .NET documentation. Stryker for Stryker.NET is also known as Stryker for C# or stryker-net.
Stryker.NET
Stryker.NET offers you mutation testing for your .NET Core and .NET Framework projects. It allows you to test your tests by temporarily inserting bugs. Stryker.NET is installed using NuGet.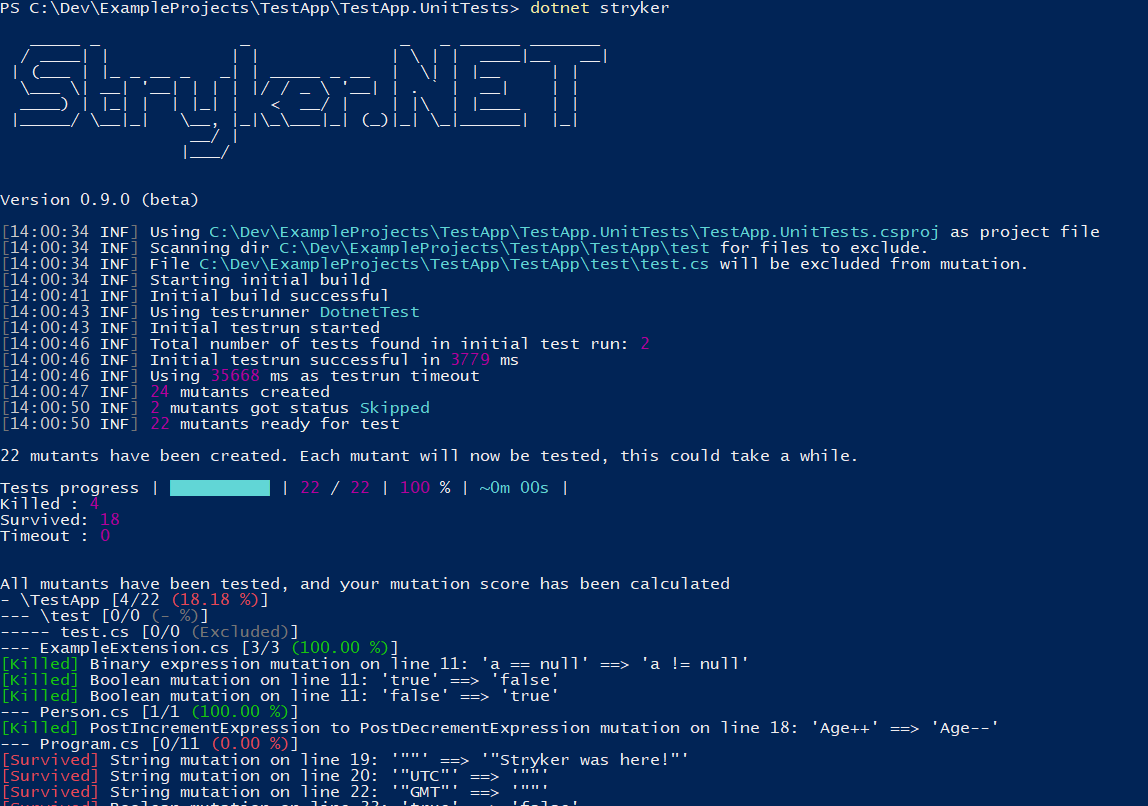 For instructions on how to get started using Stryker.NET see the quickstart.
For a full guide on how to configure Stryker.NET see our configuration guide.
Looking for our mutators or reporters?